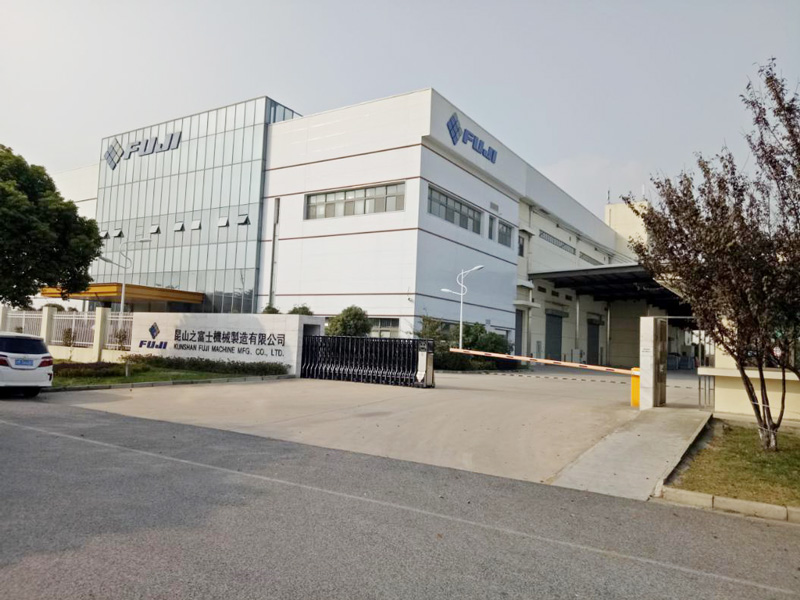 KUNSHAN FUJI MACHINE MFG. CO., LTD. is funded by FUJI, a Japanese company, and registered in Kunshan, Jiangsu Province, in January 2012. The total investment is 75 million US dollars and the registered capital is 25 million US dollars. The company covers an area of 50,000 square meters. The first phase of the plant is about 15,000 square meters. It was completed and put into production in January 2014. At present, the company mainly produces and sells solder paste printing machines, CNC machine tools and SMT related peripheral equipment.
The head office is a listed company in Tokyo Stock Exchange and Nagoya Stock Exchange with 2000 employees and annual sales of about 100 billion yen. Its headquarters is located in Zhili City, Aichi Prefecture, Japan. It studies, produces and sells electronic component mounter, solder paste printer and CNC machine tools. Its products are sold all over the world, especially electronic component mounters, accounting for about 30% of the global market share, of which nearly 50% of smartphones are made by Fuji machines. The main customers of CNC machine tools are world famous automobile manufacturers.
As the sole base of FUJI's overseas production, the company takes "Moving Customers" as its slogan, devotes itself to the manufacture and development of products, strives for excellence, and provides Japanese quality products and services to customers.